Sellers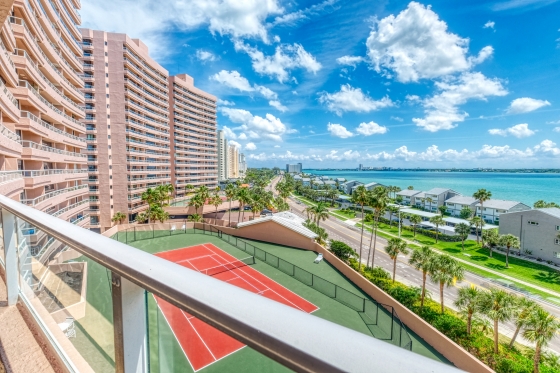 MARKETING YOUR PROPERTY FOR SALE
Today's world is full of marketing and advertising outlets and most of them are perpetually evolving; the internet, social media and the like. The way your property is marketed will have a deep impact on its final sale price, so consequently a comprehensive marketing plan is the key factor in getting the most return from your investment.
The goal when marketing your home or condo is to gain as much exposure in the market as possible.
Increased exposure in the housing market will put you in front of the greatest number of potential buyers. The larger your pool of buyers, the higher the likelihood you will field multiple offers. And, any time you receive multiple offers, you're fostering an atmosphere where prospective buyers will offer their highest and best price in order to compete with each other.
Each property and sales scenario is unique, and calls for an experienced real estate agent who can effectively handle all phases of the sales marketing process from staging to website syndication.
My process for the Successful Marketing of Your Property includes:
Performing an in-depth market analysis of your home or property with relation to current market conditions, and determine exactly what is worth.
Formulating a marketing plan which includes advising you on readying your home or condo via staging and/or prepping in order to achieve the most positive reaction from potential buyers. Staging is basically arranging and/or augmenting furniture and décor with the intent of optimizing a home or condominium for sale. As an Interior Designer with 20+ years of experience I am a qualified expert in the 'Art of Staging'.
Create professional imaging for your property via High Definition photography (and video when a virual tour is required) for internet and printed media.
Marketing via my website's Featured Listings area which will represent your property to potential buyers with detailed information and visually impressive images.
Syndicate your property on a multitude of affiliated real estate websites including Yahoo, Trulia, Zillow and others for maximum internet global exposure.
Protecting your interests throughout the entire sales process by advising and answering all of your questions about every aspect of the selling and closing process. You will be informed and engaged every step of the way.
I have built a considerable network of satisfied clients which is continually growing - evidence that my Strategic Marketing Tactics have proven highly effective in getting properties sold fast and priced right!